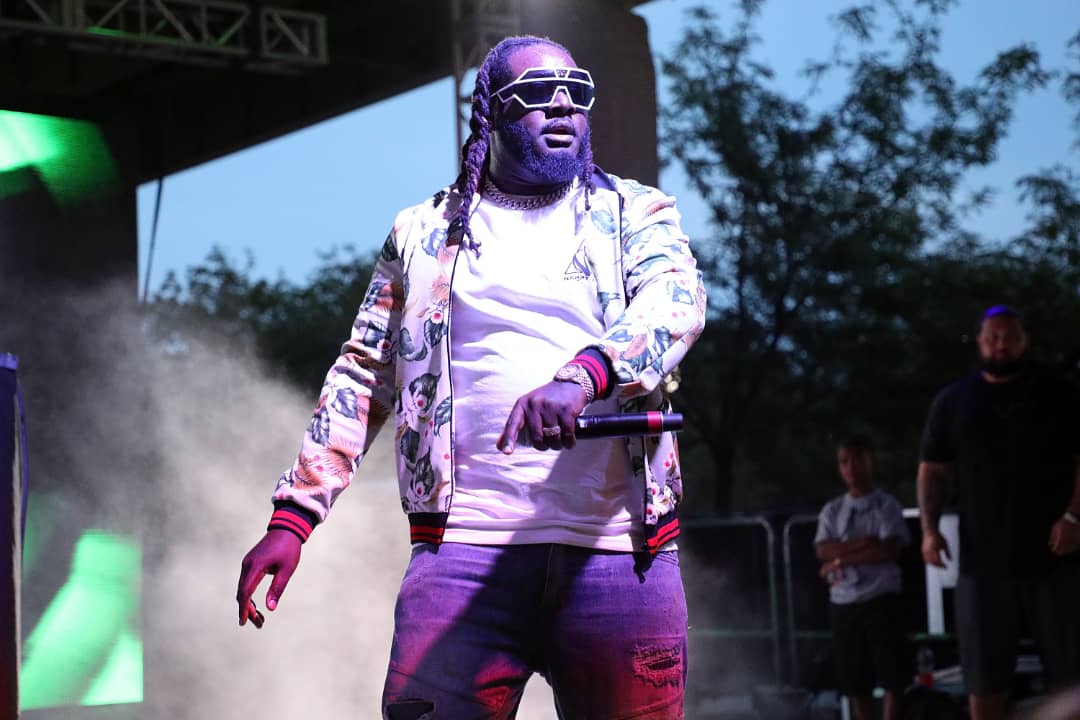 T-Pain has responded to Friday's arrest and subsequent release at the Atlanta airport. Taking to social media, the ace music star shared a video clearing the air on the actual events.
Explaining the events leading to the brief interrogation, T-Pain shared that his guard forgot to take out one of his licensed guns before heading to the airport. He also shared that he has a habit of leaving guns, jewellery all over his house and the bodyguard simply took the gun away for safety purposes.
He shared the video with the caption:
"For everybody reading headlines and making their own stories and calling me an "ignorant thug with a gun" just because that's what you draw from my image. What they're NOT talking about is how I didn't leave my Security stuck there with MY gun when most artist would've ran off from fear of the press *cough cough* it was an honest mistake. NO CHARGES. NO ARRESTS. All my guns are legal, registered to me under my license to carry and out of the reach of my children because I'm not a dumbass. Atlanta PD unloaded the rounds and handed it right back to me, I sent it home and caught the next flight out. Pls for the love of God. CALM YOUR TITS!!!"
See video:
TMZ first broke the news with reports that the singer's bodyguard were arrested at the Atlanta airport for being in possession of a fireman which belonged to T-Pain.
Photo Credit: Taylor Hill/Getty Images