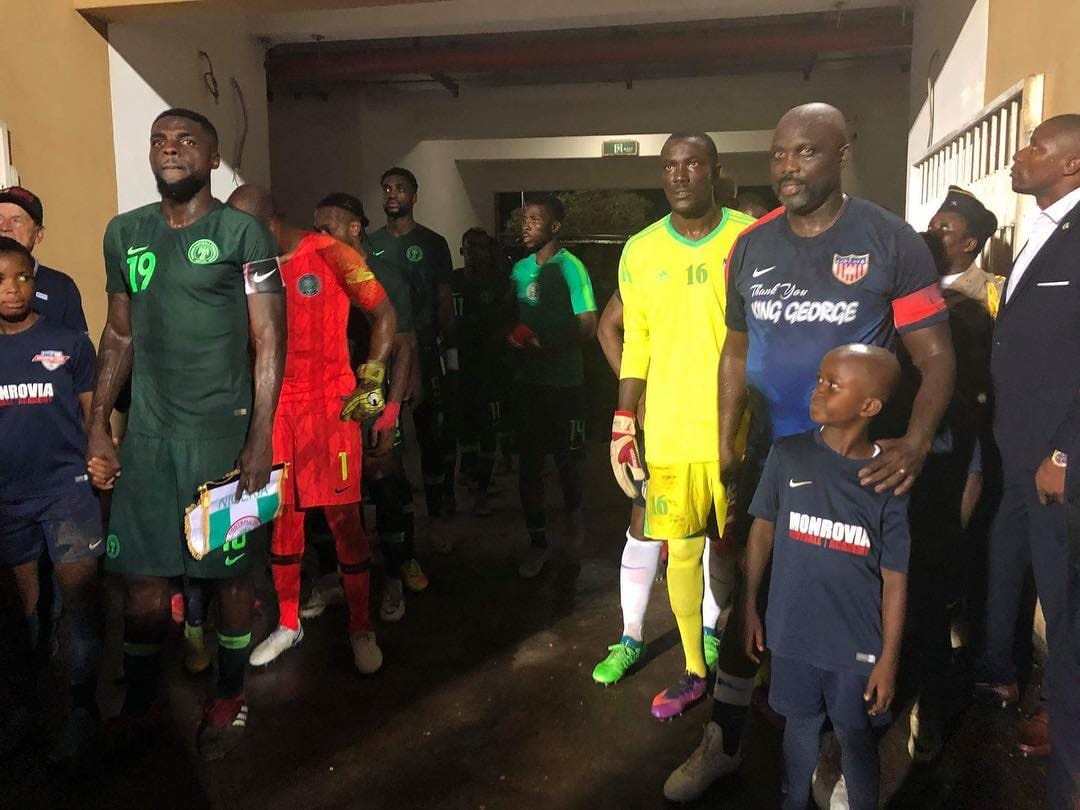 President of Liberia and former World Footballer of the Year George Weah made a surprise return to football in the country's match against Nigeria.
Weah, who is turning 52 in a few weeks, led the Liberian team onto the pitch for the friendly match.
The country had arranged the friendly to retire their number 14 jersey which the former footballer had worn at his peak, BBC reports.
Nigeria won the match 2-1 with goals from Henry Onyekuru and Simeon Nwankwo, and Liberia's Kpah Sherman's penalty late in the game.
Weah was substituted off to a standing ovation at the 79th minute.
Photo Credit: @GhettoRadio895